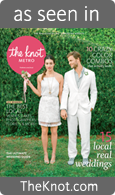 From our Guest Book
"Thank you all so much for opening up your home and preserving such a lovely homestead for our wedding weekend! The bridal party loved staying here in your rooms and the patio was a big hit for our rehearsal dinner. Many blessings to you all as you show warmth and hospitality to all who stay here!"
"Amazing place, you made us feel like we were the only people who mattered and part of the family. So beautiful here, can't wait to come back next month! Thanks Melody!"
"Absolutely amazing! Thank you so much for having us as your guests. What a tremendous B&B you have. We are planning our next trip back."
"What a wonderful treat! Thank you for the great tour, the Thai restaurant reccomendation, and the company. We enjoyed sitting around the table talking with your friends. It was a delightful visit and we will definitely be back."
"Amazing place and lovely hostess. Couldn't think of a more welcoming and relaxing setting. Memories abound, creative energies flowing. Can't wait to return!"
"Thank you for opening up your home to us. I cannot think of a better place for our engagement! Thank you for all your help and for the hospitality. We will be back I'm sure! What an amazing venue."
"Thank you so much for opening your beautiful home to us. We've had a wonderful time. Our 25th anniversary was more special because of you! I can't wait to come back."
"Thank you for being a wonderful hostess. We loved your home and the land surrounding. It provided us the perfect rest and relaxation. We look forward to returning."
"Such a beautiful resotration! I have so many happy memories of Mt. Laurel and I'm so glad that you have made such a wonderful destination and wedding venue here."
"I love this house and the big red farm, it has so many beautiful pieces of furniture. The mountains are so close you can touch them. The scenic view is wonderful. I love this family so much."
"What an AMAZING weekend!!! Beautiful place, stunning views, and SNOW! Thanks for sharing your home with us."
"We are officially in love with your home! Thank you! We will be back and we will tell our friends and family about your beautiful farmhouse!"
"What a beautiful place and home you have! We had a great time at our girls weekend! I'm sure we will be back, I only wish I lived closer! Thanks!"
"Came to check the place out. Breathtaking! We can't wait to get married here in April!"
"So beautiful, the home and scenery. So precious and sweet was our hostess. We enjoyed visiting and being made to feel so welcomed and cared for. May the Lord bless you and yours. Merry Christmas!"
"Delightful visit, extra special Christmas festive atmosphere - beautiful/comfortable room and surroundings. Engaging time with our hostess, learning family and local history. The food was delicious - wonderful time."
"Everything was just wonderful! Thank you for a delicious breakfast and so much attention to detail. You've done such a beautiful job decorating your family's farm. We enjoyed our stay so very much!"